Analysis
---
IOCC has accumulated considerable software for the analysis and simulation of guided wave devices and systems.
The predicted frequency response for an almost velocity-matched Mach-Zehnder Modulator.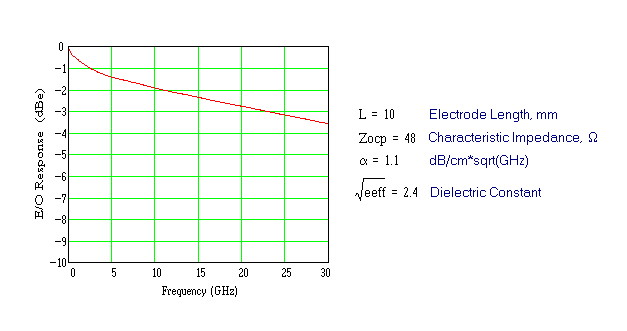 The spur-free dynamic range of an externally-modulated optic link with a single unlinearized
modulator. Software exists for the analysis of multiple-modulator linearized links as well.